Company
Advanced Networks is a leading WLAN Site Survey organisation. It is well-respected and officially recognised and recommended by all main WLAN manufacturers.
"Advanced Networks was founded in 2006 by a small group of experts in wireless and networking technology. Today we design innovative WLAN architecture that's fit for the future, painstakingly identify client requirements and actively support them in their success."
Bruno Wolfs
Founder | General Manager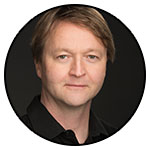 We deliver World-wide Wireless LAN services, with a unique combination of in-depth WLAN experience (21+ years), extensive networking knowledge and professional maintenance expertise.
Strong and durable client and partner relationships are our number one priority. Our experience is based on a long history and solid track record. Indeed, we not only installed the very first Wireless LANs in the 1990s; we also imported and deployed the first IEEE 802.11b VoWLAN installations from the US.
"Advanced Networks is a service provider for integrators. Our services are designed to satisfy our clients' business requirements and assist them in effectively implementing high-quality WLAN and LAN networks."
Today Advanced Networks offers a complete range of LAN network services. This includes surveys, configurations and infrastructure solutions, such as the installation and implementation of structured copper and fibre cabling systems, wireless networks, fibre optics, blown fibre cabling systems and testing services.